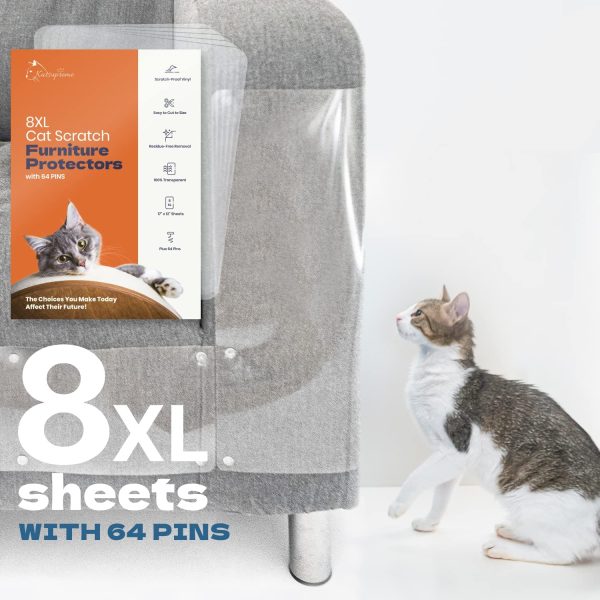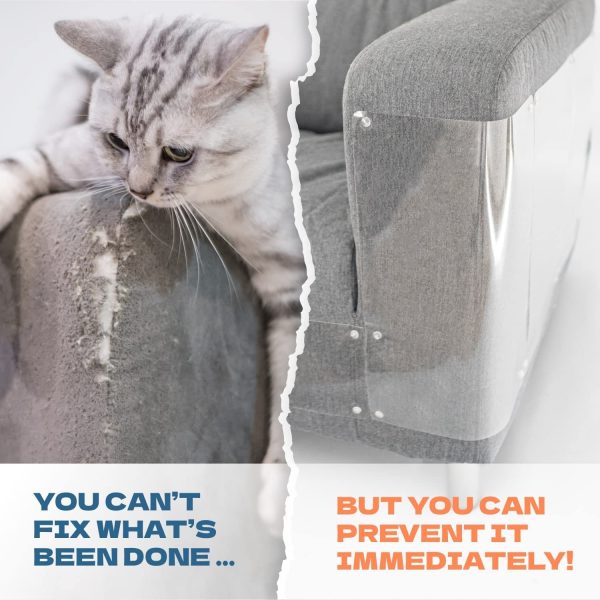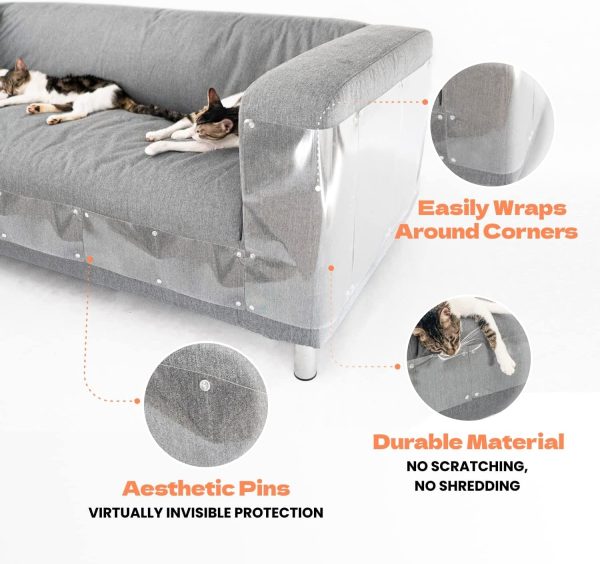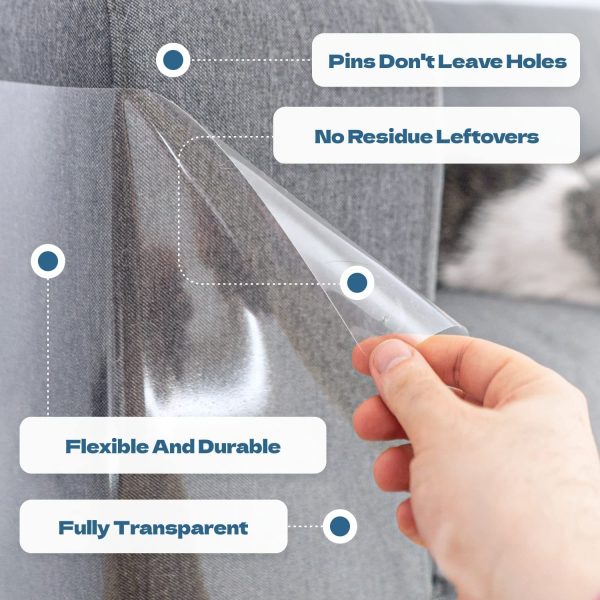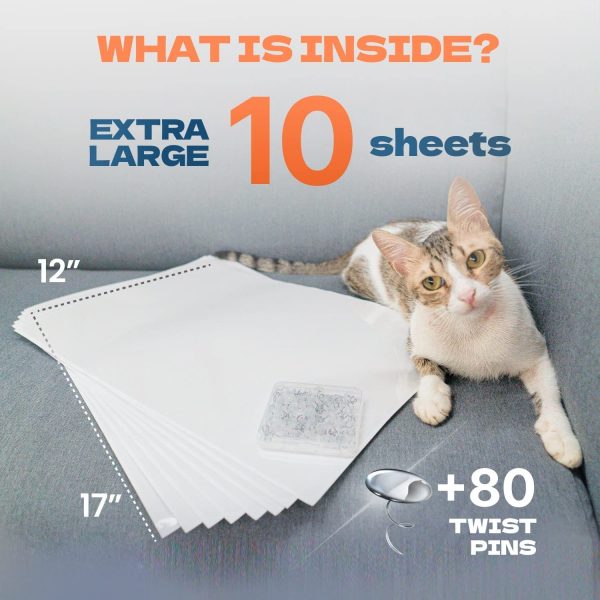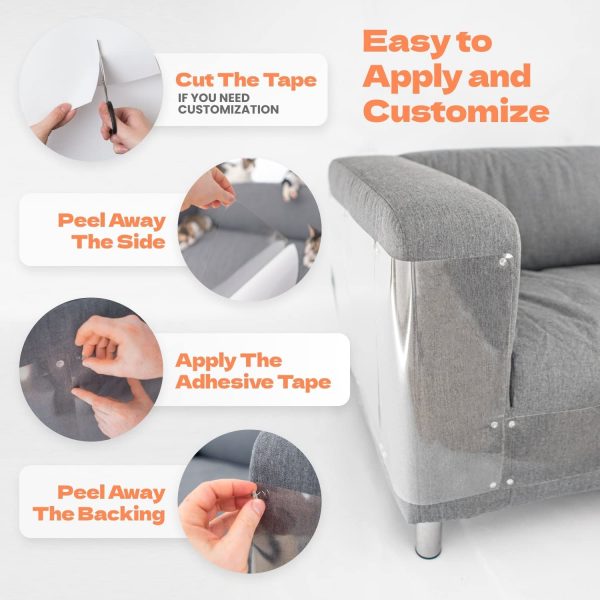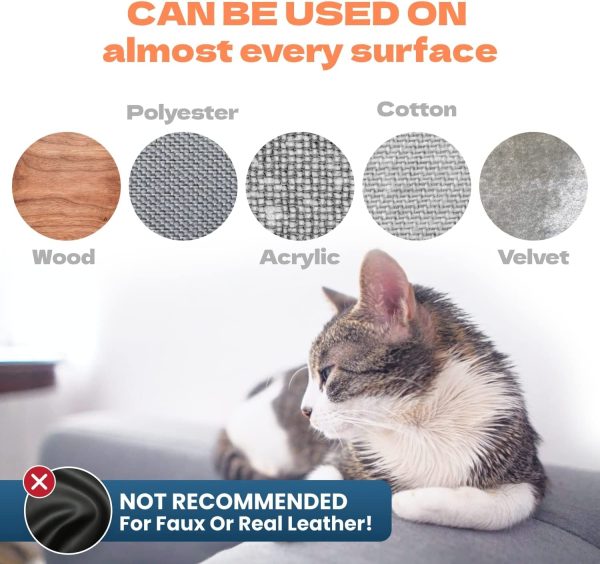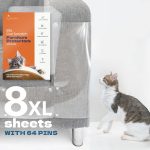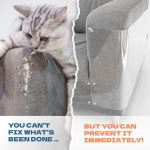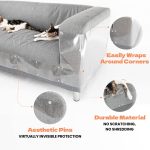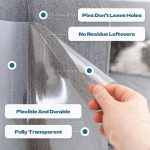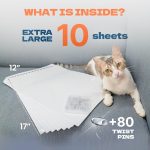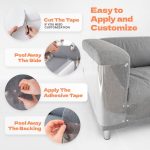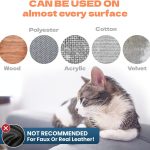 Cat's Scratch Deterrent Tape with Pins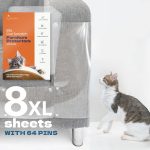 Cat's Scratch Deterrent Tape with Pins
$19.18 – $22.78
$19.18 – $22.78
Tired of your cat scratching your furniture and want an immediate solution that's safe for your cat and won't ruin the look of your home? Our transparent scratch deterrent tape is an effortless training solution that stops unwanted scratching in its tracks.

100% Money-Back Guarantee (No-Hassle Returns)
12 Month Warranty
24/7 Customer Service
Quick Order Processing and Tracking
Secured Transactions
These are so easy to put on and such a great idea! We have one cat that just can't seem to resist scratching on the recliner that her favorite person, her dad, sits in. When he's sitting in that chair, she'll reach up and scratch. She won't do it all day when he's at work, but the minute he's done with dinner and sits down to relax, she immediately goes over to scratch!
We've tried the spray deterrents but they didn't work. We just got a new recliner and put one immediately. She can't scratch! It does the job of protecting the chair from her.
The invisible way to stop scratching immediately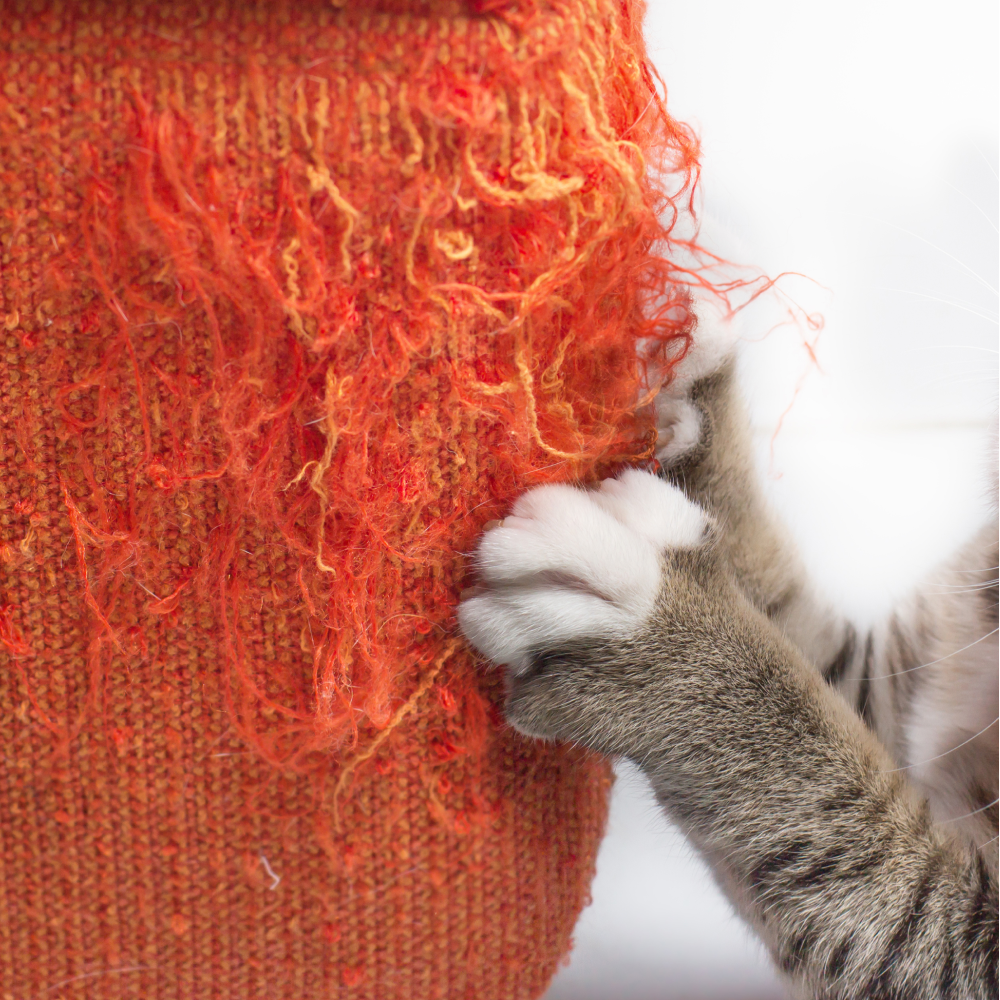 Without Scratch Deterrent Tapes
Cats naturally scratch textured surfaces like couch arms, carpets, and more. This behavior causes permanent damage.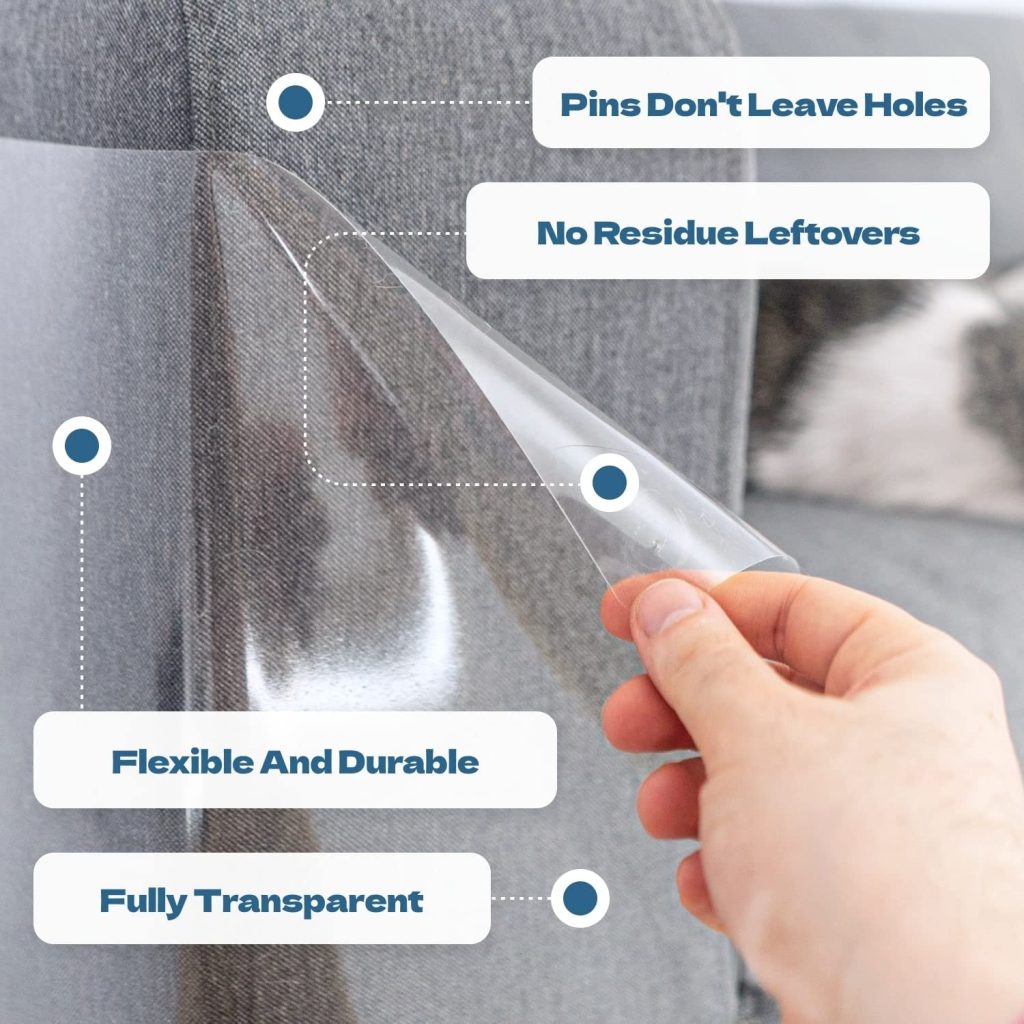 With Scratch Deterrent Tapes
KatSupreme scratch deterrent tape makes the surface unappealing, instantly stopping unwanted scratching and preventing damage.
KatSupreme's scratch deterrent tape is the safe, invisible way to stop scratching immediately. ​
Use the power of invisible tape to deter and redirect unwanted scratching behavior. These double-sided tape sheets create a sticky shield that stops scratching instantly without damaging your furniture.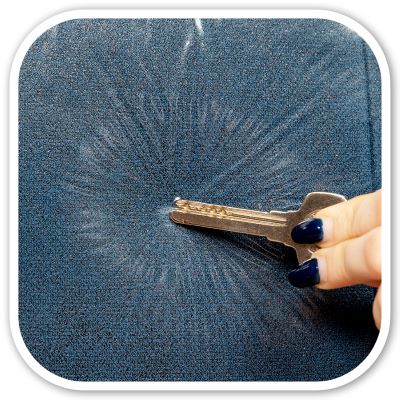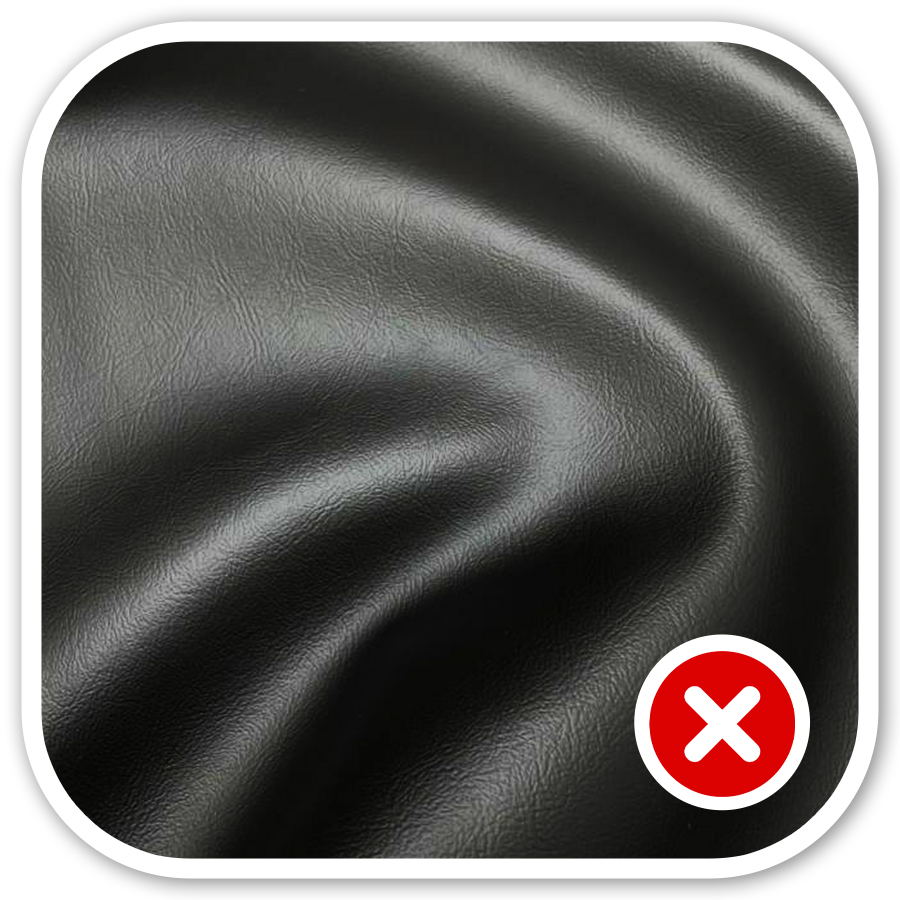 Forget about damaging upholstery pins, rolls of tape that don't fit, and sticky residue on your furniture. KatSupreme's scratch deterrent tapes are safe to use on any surface except for faux or real leather.
Unlike other solutions like declawing, the scratch tapes are painless and safe for your cat. The sheets are made from a cat-safe material that instantly deters without stressing or hurting your cat. It's the perfect tool for safe, healthy training.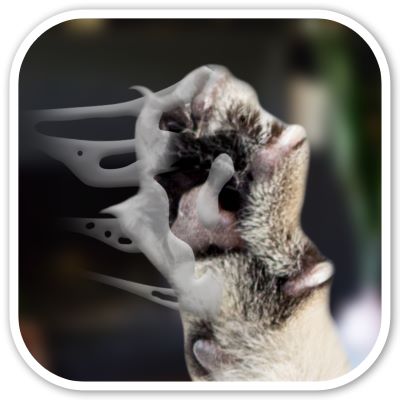 And unlike some other deterrent tape products, our extra-large sheets are easy to trim to size and flexible enough to wrap around couch arms and corners. When you're done with the tape, just pull it off and reveal the undamaged furniture underneath.
We're confident that you'll love your KatSupreme scratch deterrent tapes. If you're unsatisfied with any aspect of the product or experience, remember that you're covered by our 100% money-back guarantee.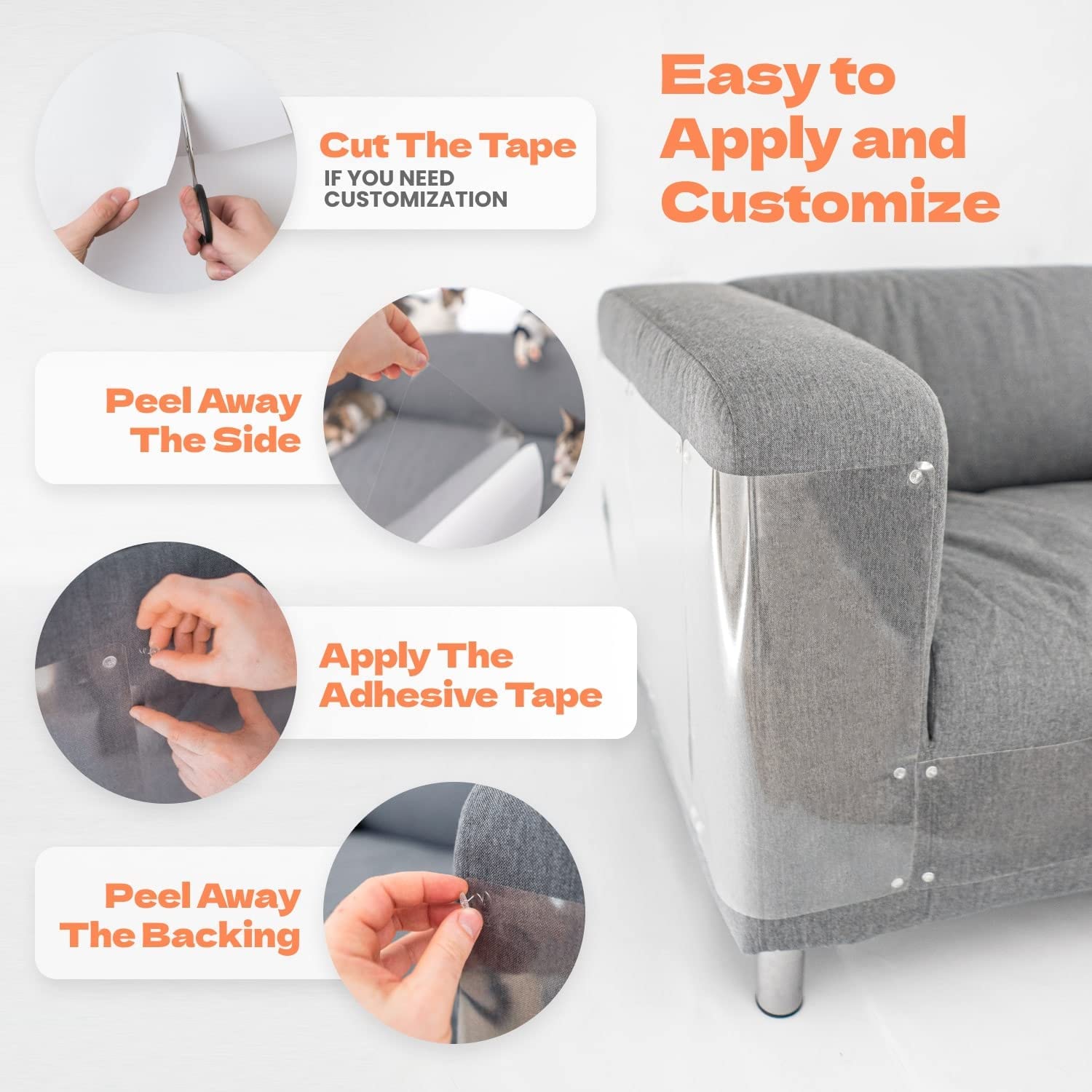 How to Use the Scratch Deterrent Tapes​ with Pins
Here's how to use the tapes. It takes less time than scolding your cat—promise.
Cut The Tape (If Needed)
Make sure the upholstery is clean and dry, then measure the problem area to determine whether or not you'll have to cut the sheet. If needed, trim the sheet to size using sharp scissors or a utility knife.
Peel Away The First Side
Using the easy-peel tabs, gently remove the blue backing sheet, exposing the sticky surface underneath.
Apply the Adhesive Tape
Gently smooth the scratch guard over the surface of your furniture, being sure to cover the entire area that your cat scratches.
Peel Away The Backing
With the plastic heads facing out, gently spin the twist pins into the sheet until the heads lie flush against the surface. We recommend one on each corner to ensure that the protector stays in place.
Customize to Fit Your Furniture
KatSupreme's scratch deterrent tape comes in a flexible sheet that molds to any shape. Have a smaller surface? Just pull out the scissors and cut your tape to size.
100% Safe for Cats
Forget about irritating sprays, uncomfortable nail caps, harmful declawing, or worse. Our scratch deterrent tapes are 100% safe and cat-friendly. We're proud to save both couches and cats!
Invisible Anywhere
No more unattractive couch covers, upholstery pins, or sticky residue. KatSupreme scratch deterrent tapes are transparent enough to blend in anywhere, and they don't leave a mark when they're gone.
It's safe to apply KatSupreme's Cat Scratch Deterrent Tape to most surfaces, but we recommend avoiding leather and faux leather surfaces. The tape is residue-free and safe to apply on fabric upholstery, curved surfaces, couch corners, wooden furniture, and more. 
If you're worried that it may not work on your furniture, cut a small piece and test it on an inconspicuous area.
To attach the bowl to the base in a flat position, set down the base with the logo facing towards you. Insert the bottom of the bowl into the closest indentation on the base and gently rotate clockwise. The bumps around the bowl base insert into the notches in the base and secure the bowl in place. Once the bowl no longer rotates clockwise, you're ready to go! Simply rotate counterclockwise to remove the bowl.
To insert at an angle, follow the same process, this time lining up the bowl with the notches near to the rear of the base.
The sticky paw-feel of the scratch deterrent tape makes cats instantly lose interest, plus the ultra-strong tape adheres it strongly to your surface. You don't have to worry about your cat ripping it or pulling it off of your furniture.
The sheets are packed flat and protected in a plastic sleeve.